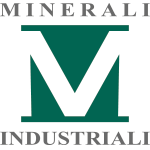 Description
Minerali Industriali s.r.l. (MINERALI) is an Italian company, founded about 40 years ago, managed by two owner families and six top executives. The company has around 550 employees, half of them in Italy, and hundreds of subcontractors working in non-strategic operations. In 2019, MINERALI produced more than 3.4 million tons of raw materials for a total turnover of about 125 million €.
MINERALI deals with various businesses activities: extraction, treatment and sale of raw materials such as sand, feldspars, clays and kaolin for glass ceramic sanitary ware and paint markets; recycling and recovery of nondangerous industrial waste; innovative products for sport & leisure sector; geological and mining research, design and implementation of plants and machinery for the mining sector and the recovery of non-dangerous industrial waste.
With various treatment plants all over the world, MINERALI draws upon its know-how and experience to offer streamlined solutions which are based in our experience as an industrial mineral producer rather than a mining machinery producer only. MINERALI can offer treatment solutions for raw materials from the very first step, the geological survey of the deposit and analysis of the relevant samples, to the final implementation of the turnkey plant, going through the engineering and design of each single treatment process. MINERALI studies the application of new raw materials in the industrial cycles of its customers, providing them an extremely important technological support. Our design team grants the best solutions for any kind of ore dressing: washing, grinding, drying, sorting, flotation, leaching, magnetic separation etc. MINERALI can also support customers during the start-up phase and through personnel training.
An important part of the budget is dedicated to R&D projects to look for new technologies, new ceramic body formulations, new solutions for the industrial waste requalification. Due to the technical expertise developed over years and also the continuous cooperation with institutions such as Engineering Schools and Universities, nowadays MINERALI is able to offer great technological flexibility for the treatment of raw materials, thus enabling the study and supply of customized products. MINERALI studies the application of new raw materials in the industrial cycles of its customers, providing them an extremely important technological support.
MINERALI strongly believes that maintaining high standards of Social and Environmental behavior is essential to achieve its financial and non-financial goals. The pillars of MINERALI sustainable development strategy are empower employees to make sure our people stay healthy and safe, to make talent grow, to promote diversity safeguarding human rights; take care of our planet to protect the environment to promote energy efficiency to respect biodiversity; building the future to operate fairly and ethically to promote sustainable products and technologies.
Role in the project
MINERALI will be responsible of the mapping of the recycling situation and the study of the transferability of the project results (WP1 and WP7). In addition, they will contribute to waste collection from demo sites that will be identified during the project and their transport to the demo in Dismeco (WP4).
Finally, MINERALI INDUSTRIALI will collaborate to the dissemination, communication, and exploitation of the results (WP8), as key glass waste manager in Italy.