SUNRISE 1st Stakeholder Workshop
7th June 2023 | Copenhagen (Denmark) or online
Aim of the workshop
The goal of this workshop is to explain SUNRISE project advances to the stakeholders audience. This will open a dialogue to gather information and specific feedbacks from recyclers, end-users and all the value chain actors about the different strategies developed by the project  (sorting platform, recycling  criteria and new applications)
Target Stakeholders:
Chemical, Glass and Recycling Industry
Manufacturing (textiles, batteries…)
Renovation and Demolition
Research
Solar Energy
Venue
Rådhuspladsen 57, 1550 Copenhagen, Denmark
Cannot join the event in-person? Participate online!
Register on our form, you will receive the link to participate at the beginning of June.
REGISTRATION DEADLINES:
IN-PERSON PARTICIPATION: 30th May 2023
ONLINE PARTICIPATION: 06 June 2023
14:00 – 14:20: Registration and welcome coffee
14:20 – 14:30: Welcome and opening
Sara Attanà (Warrant Hub SpA)
14:30 – 14:50: SUNRISE project: The importance in our present socio-economic scenario, description of the project objectives and achieved progress
Angelica Perez (LUREDERRA)
14:50 – 15:10: How many laminated glass recyclers (containing PVB) are around Europe? Where are they? The difficulties in mapping the wastes
Baudouin Ska (FERVER)
15:10 – 15:30: Flat glass recycling in Brazil
Juliana Schunck (Massfix)
15:30 – 15:45: Short break
15:45 – 16:15: Potential re-PVB applications in textile, photovoltaics and energy storage
Daniele Spinelli (NTT), Alessandro Piovano (POLITO) and Matas Rudzikas (MET)
16:15 – 16:45: Round table and discussion
16:45 – 17:00: Closing remarks
Sara Attanà (Warrant Hub SpA), Angelica Perez (LUREDERRA)
REGISTRATIONS ARE CLOSED!
Angelica Perez | SUNRISE Project Coordinator
Centro Tecnologico LUREDERRA
Organized by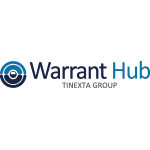 with the support of