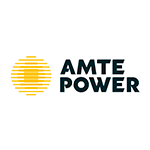 Description
AMTE Power (formerly AGM Batteries Limited), is based in the far north coastal town of Thurso, Scotland. Our business has been trading since 1997 and is a recognised brand in the production of high-quality lithium-ion batteries across a range of markets including automotive, aerospace, defence, oil & gas and energy storage. The business has traditionally supplied both lithium cobalt oxide and lithium manganese oxide cells which can endure in the toughest environments and meet exacting standards.
AGM Batteries Limited was originally a joint venture between AEA Technology, GS (GS Yuasa) and Mitsubishi Materials. AEA Technology plc subsequently bought out the JV with AGM Batteries Limited and its sister company ABSL Power Solutions trading from Denchi House, Thurso, Caithness. Of note is that AGM produced the world's first ever prototype lithium-ion batteries.
In December 2013 AMTE Power Limited acquired AGM Batteries Limited, utilizing the Thurso plant to scale and transfer emerging new cell technologies to manufacture. AGM Batteries has now been rebranded as AMTE Power and is now led by a management team with significant experience in developing new technology, transferring technology to manufacture, electrochemistries, cells, battery packs and applications.
The site is fully commissioned and is actively developing and producing cells in our small-scale manufacturing plant in Thurso. New chemistries continue to be developed to provide updated product lines and the company has secured commercial projects along with Government backed projects to research and develop the next generation of batteries, and are now taking a range of products to market.
Role in the project
AMTE Power is an end-user, with knowledge of required quality standards for incoming cell materials;
AMTE can define the end-product, and make and test new cells whilst characterizing them against known cell data;
AMTE can feedback information to partners on the project to iteratively improve their material output;
AMTE has knowledge of the wider cell manufacturing supply chain and can use this experience to guide the project;
AMTE has an experienced electrochemistry team that can provide experience to steer the project.